Timely Delivery Date,High Quality
Share
Issue Time

Dec 30,2019
Summary
Qingdao Weilian Plastic & Rubber Co., LTD will offer better after-sales service for any customer on base of excellent quality, inform the customer promptly of production schedule and delivery time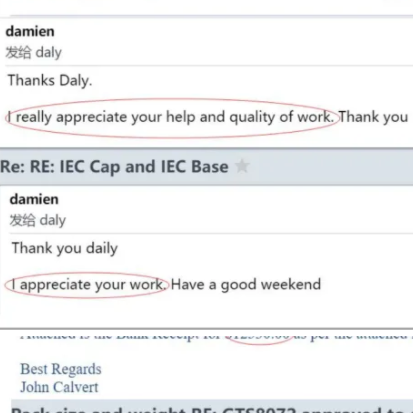 To offer any customer much more excellent service, Qingdao Weilian Plastic & Rubber Co., LTD
always pay much more attention to the delivery date.We realize that the timely delivery date make
customer put the goods in the market smoothly in their expect time.
So that the customer can get the maximum profit from that.
Recently few customer give us the feedback about the delivery date of ours.
We are so happy that our customer satisfy with the delivery date, in the future we still keep it
and offer the customer the best on it.


For long time, we insist on the delivery date timely, our customer get the best profit from it,
we also get much more trust from customer
Therefore, old customer knowing us better always put big project in our company.