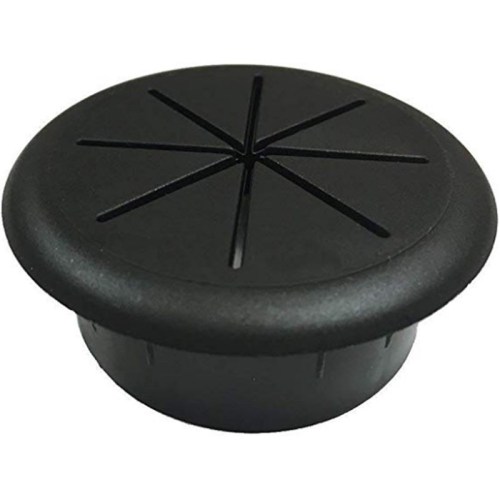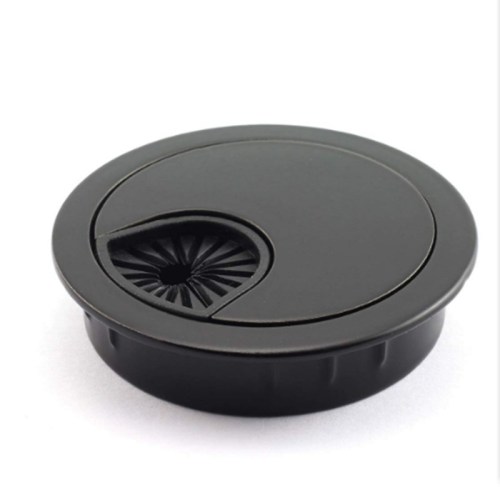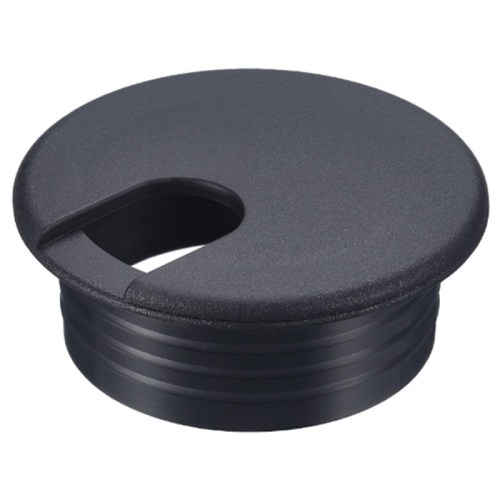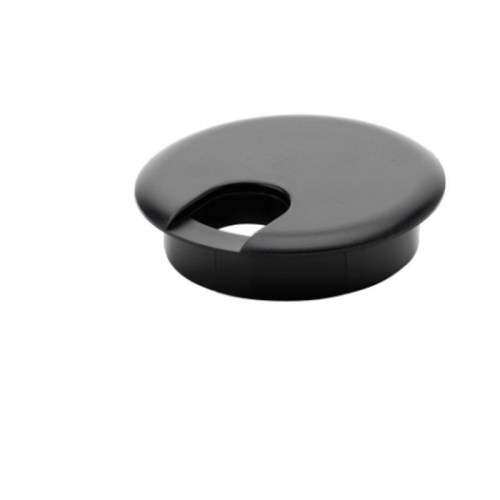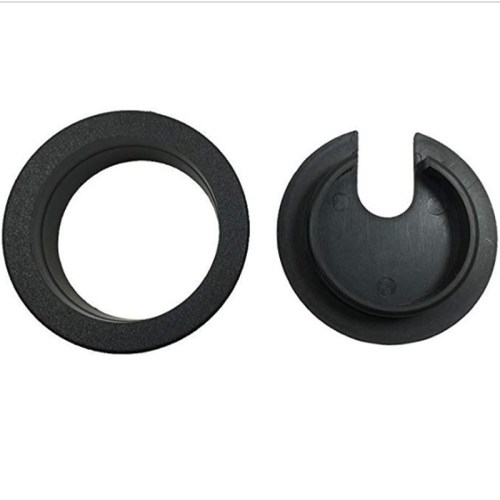 Black Plastic Desk Grommet Hole Cover Table Cable Tidy Wire PC Computer
Description
If you want Custom Plastic Desk Grommet, Qingdao Weilian Plastic & Rubber Co., LTD will help with that
Plastic Desk Grommet
The plastic desk grommet is designed for been easily Installed
To Provide Edge Protection For Wire Bundles.
Material: ABS or other plastic material
Color:black
Size: according to your requirement
Shape: according to your requirement
Desk mounting hole diameter: according to your requirement
Overall grommet diameter: according to your requirement
Overall height: according to your requirement
Why do you choose of desk grommet we manufacture?
Because these feature are below,

1.Material :
Made of high quality plastic material, good comprehensive performance, with high flexibility
2. Precise design:
Removable cover, with an opening hole sleeve, which can open the hole and clip-on top cover,
controls the opening size and fits tightly with the cable and wire passing through the hole
3. Easy installation:
Installation is simple and convenient, cut the black rubber ring,
then place the main part of the grommet directly into the hole
and start to hide all the cables and wires.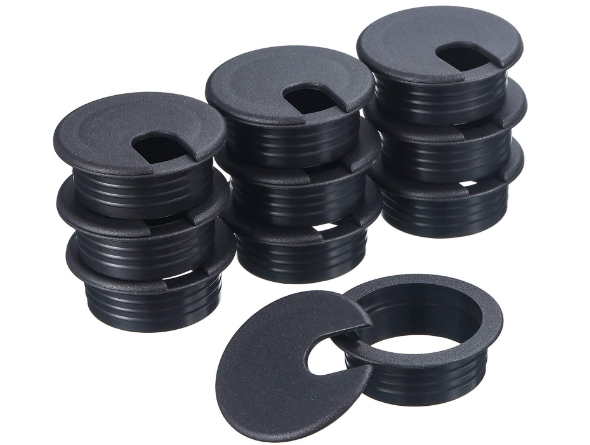 The function:
Desk wire organizer grommet: allow you to pass cords through the top of desks orderly,
creating a organized look and keeping the cords more tidy in desktops and work areas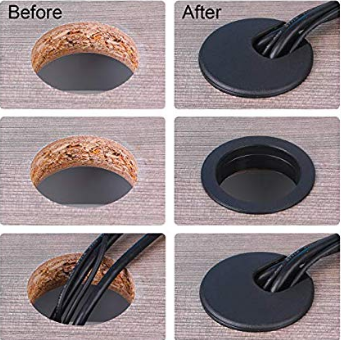 Application range of plastic Desk Grommet we manufacture
Desk grommets is an effective cable organizer,can effectively store and organize various of wires
and cables of power supply,communication, audio, video, computer, data cable, office equipment,
computer components, entertainment systems etc,
to keep the table tidy and better decorate the desk.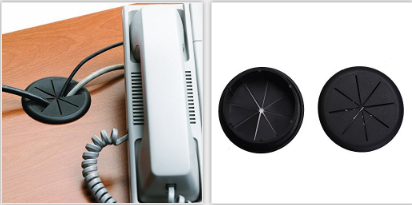 How to install desk grommet
1. Disassembly - Remove the clip-on cover, and take down the black rubber ring from the top.
2.Cut-Cut the black rubber ring with scissor.
3.Assemble the broken black desk grommet and cover,
take the wires and cables through the grommet
4.Take the rubber ring with wires and cables through grommet, complete.