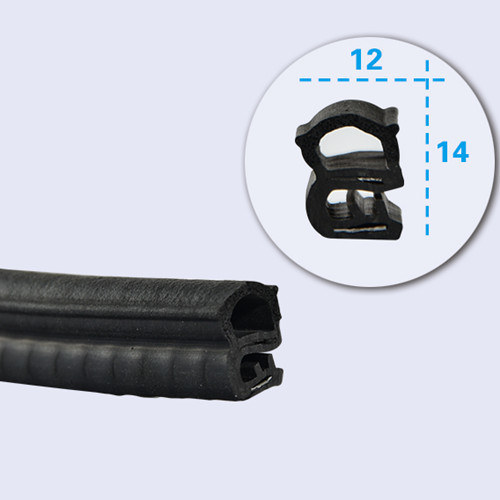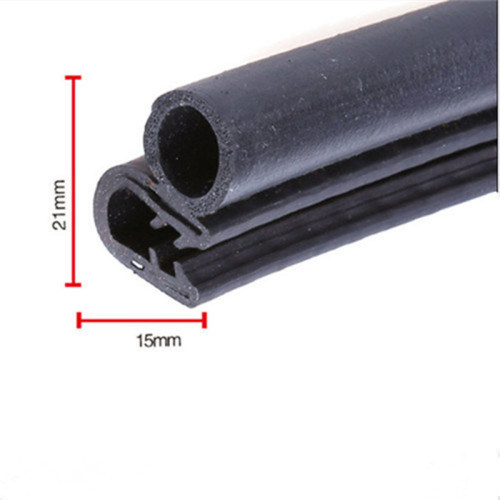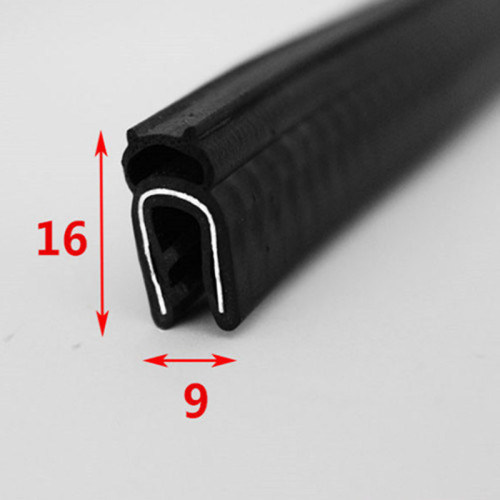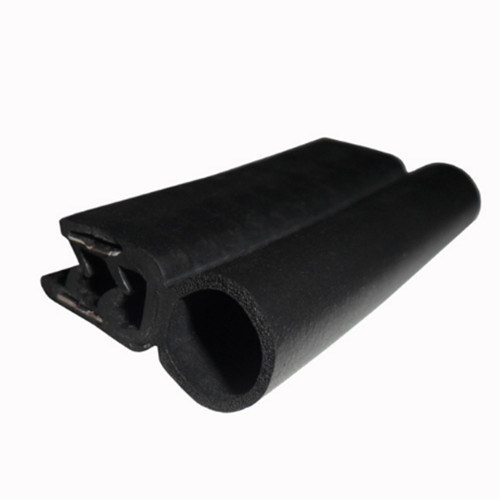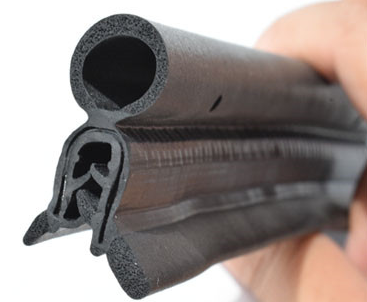 EPDM Rubber Pinchweld with Small Side Blister Car Auto Door Trunk Lip
Description
EPDM Rubber Pinchweld Seal

Material:Rubber+ Aluminum /Steel wire Aluminum /steel belt
Color:black or other color
Shape:U type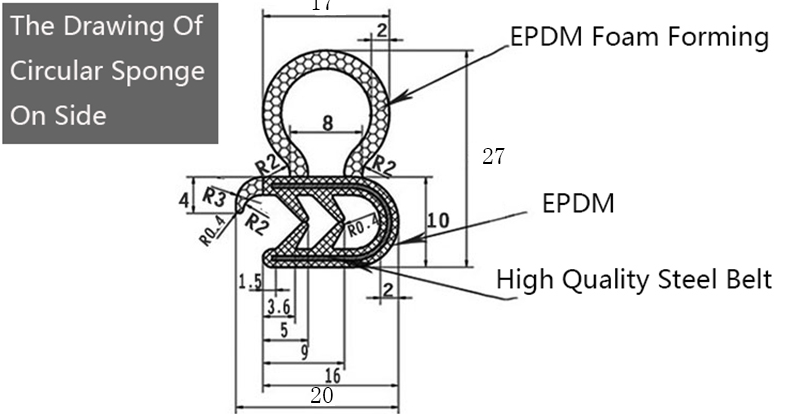 The advantage of rubber sealing strip we made
1. Adopting excellent raw material
High flexibility and environment protection
Resistance to aging and corrosion, long service life
Does not irritate the skin, also does not endanger the health
2.Built-in sheet steel
The built-in clip steel sheet can increase the clip strength
Not easy to fall off, Sectional steel sheet for easy bending
3.Good Insulation
Insulation impervious to water and air materials are widely used in industry or all aspects of life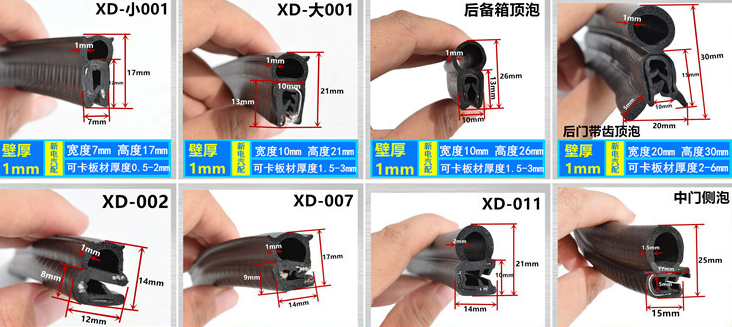 The feature of rubber sealing strip
1. Anti collision
Good processing performance and strong anti - collision ability
2. Scratch-proof
Strong Processing performance and scratch proof ability
3.Good decorative property
4.Good sealing performance
5.Beautiful and environment protection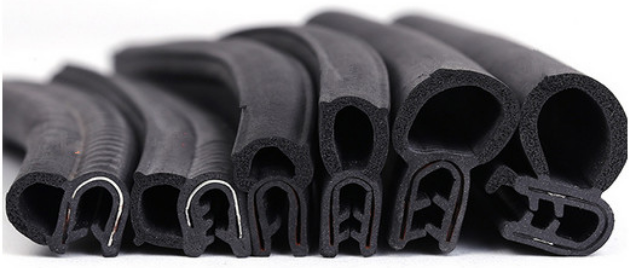 Structure
PVC/Rubber co-extrusion have different structure due to different application
1. EPDM + Steel Clip + Sponge EPDM Rubber Bulb Trim Seal
2. EPDM + Steel Wire + Sponge EPDM Rubber Bulb Trim Seal
3.PVC + Steel Clip Bulb Trim Seal
4.PVC + Steel Clip + Sponge EPDM Rubber Trim Seal
5.Sponge EPDM Rubber Extrusion
6. EPDM+Sponge EPDM Rubber Extrusion
Most PVC/Rubber co-extrusion is extruded by extrusion tooling
and commonly form three type of weather strip.
One of weather strip has constituted by three parts. One of weather strip is solid
weather strip. Material of solid weather strip is common EPDM, PVC. Silicone
Solid part is "U" shape, And another steel part will be put into "U" shape solid rubber part.
And third part is foam rubber bulb seal part with various of shape.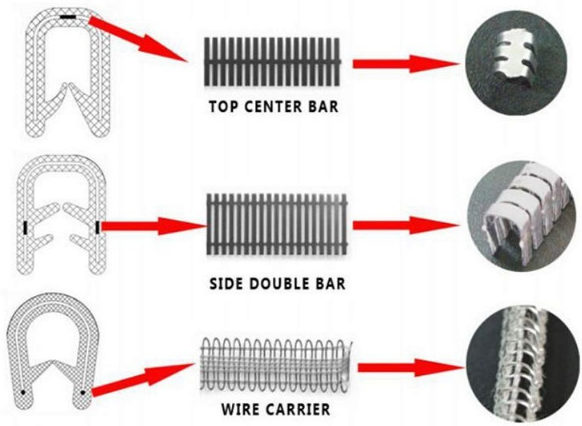 Installation Location: Front Door, Rear Door, Parcel Shelf,




Installation Notice:




It is necessary to measure the quantity to be purchased before purchase




Wipe it clean, stick it to the edge that needs to be protected and press to keep it firmly in place




Sound insulation and dust proof installation to avoid scratches




Cut off the excess after installation




The steps of installation




1. do not install in a rainy day




2.clean off the dust and grease




3.wait until air dry




4.coating adhesion promoter(not include)




5.Tear off the glue tape, install sealing strip




6.press hard on the sealing strip, be sure stick up and firm




7.leave 3-5 mm edge distance




8.leave the dsculum do not stick on it





Function of rubber sealing strip
PVC/rubber co-extrusion is used for trim around doors, lids, and about any other exposed edge.

Flexible PVC/ rubber co-extrusion with metal part slides on easily to cap any edge,
Inside metal clips provide a permanent grip on RV doors, truck cabs, golf carts, tractors, motorcycles
ATV fenders, fiberglass, sheet metal and more
Application Range
automobile, steamboat, industrial electrical equipment, building door & window, garage door
construction machinery,construction bridge and tunnel etc