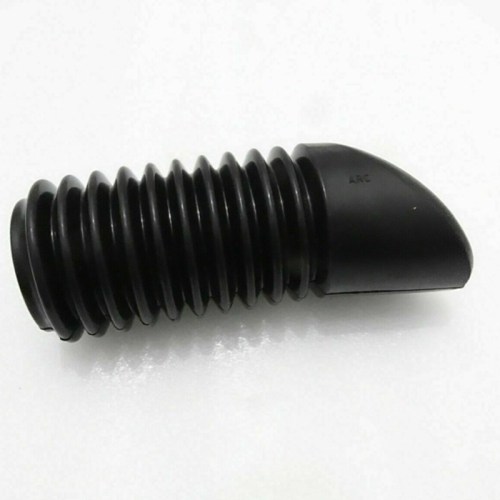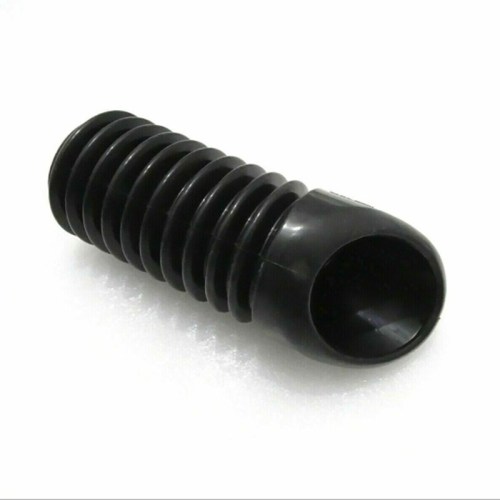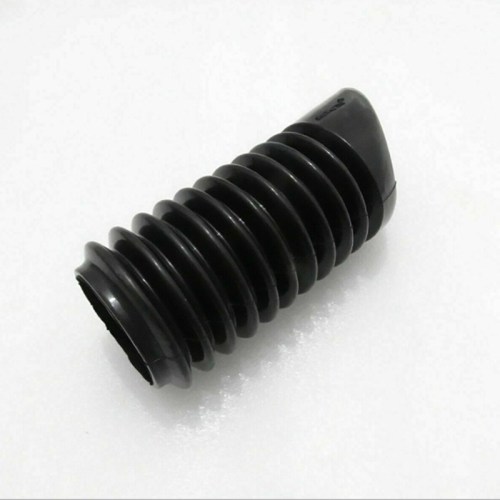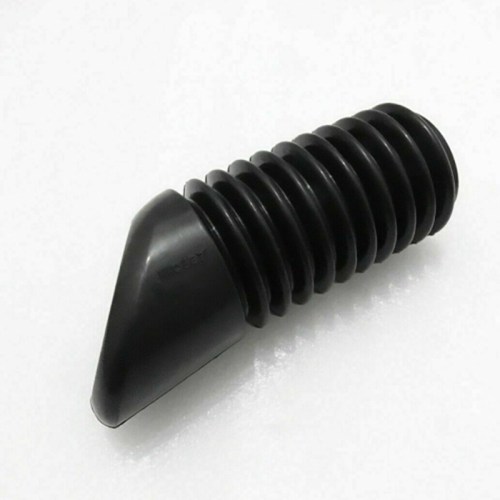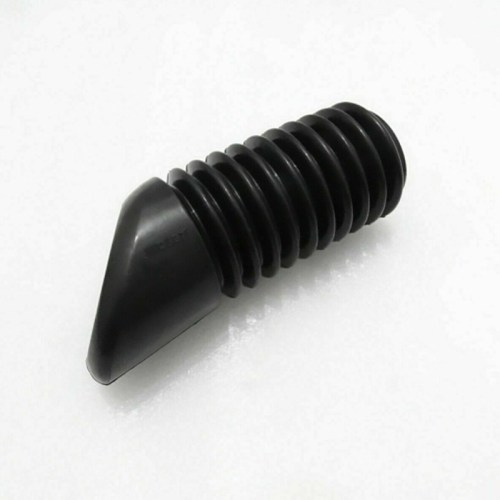 Waterproof Rubber Bellow Sleeve anti-dust flexible black boot
Description
Qingdao Weilian Plastic & Rubber Co.,LTD specializes in customizing rubber bellows.
If you require it, we will help you with that.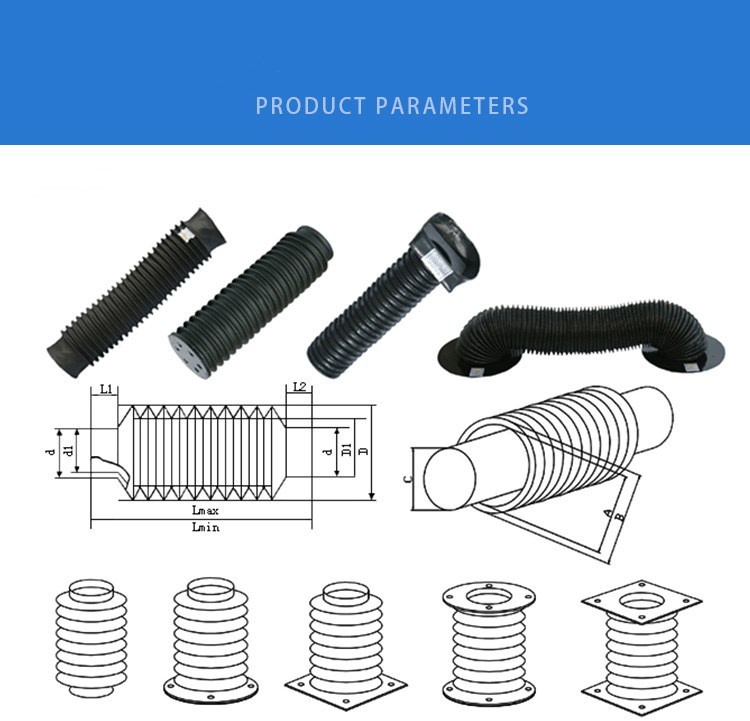 NO

NAME

DATA

NOTICE

NO

NAME

DATA

NOTICE

Lmax

The length of strech

D

The outer diameter

Lmin

The length of shrink

D1

Inner diameter

L1

Bottom connection

length

d

Outer diameter

Of connection

L2

Upper connection

length

d1

Inner diameter

Of connection
Material: EPDM,SILICONE, NBR and so on

Color: black, blue and so on
Hardness: around 30~90 ShA
Product Advantage
1. High performance
Rubber bellow are made with excellent composite rubber raw materials, with resistance to oil
resistance to acid and alkali, Water proof, steam proof, well sealed and other excellent feature.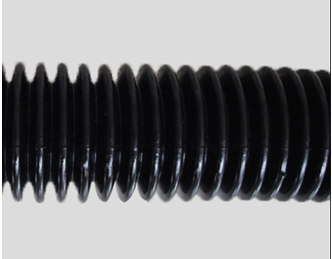 2.high-tensile-strength
Any stretch will not distort, There are no metal parts in the shield.

Maintain machine tool normal accuracy, increase of service life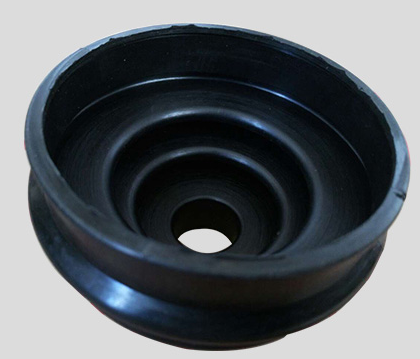 3.high precision
various styles and neat shapes ,exquisite workmanship
The tooling with high precision make the equipment perfect dust-proof effect.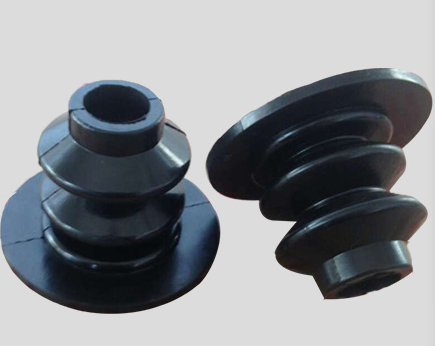 4 Excellent flexibility and Random bending
Rubber material, strong flexibility, Random bending without deformation and break.
Application and function
The various types of bellows manufactured by the Qingdao Weilian Plastic &Rubber Co., LTD are

molded rubber bellows, molded convoluted rubber bellow, Neoprene rubber bellows,

and flexible corrugated rubber bellows.
Example
These can be used in various machines for the purpose of noise reduction

and connecting parts of the machines.

The products manufactured by this company have a high standard, long durability, and good quality
This rubber bellow is used for auto gear shift, its function is Prevent dust from entering the gearbox
and make the appearance beautiful.

This rubber bellow is used for Mechanical equipment transmission shaft.
Its functions connection and reduction noise, adjust movement.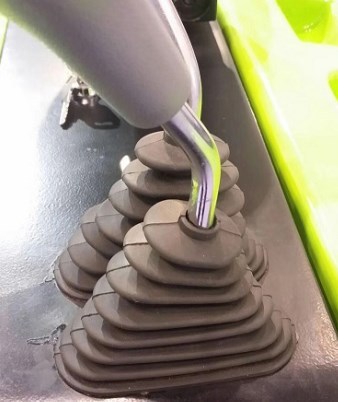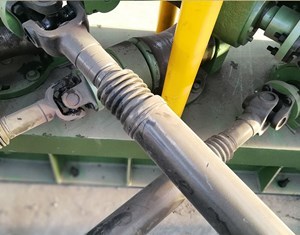 working principle of rubber bellow
rubber bellow are used to transmit motion and rotational power,
or torque, between two shafts that are offset at an angle.
Most rubber bellow consist of two yokes and a middle assembly;
The hub end of each yoke attaches to a shaft while the yoke ears attach to
and pivot around the middle assembly to accommodate shaft misalignment.
The type of middle assembly determines its usage—pin
and block joints are suitable for transmitting high torque,
needle bearing joints are used to handle high rotational speeds and ball
socket joints are used in applications requiring low backlash (play between moving parts).
The body of rubber bellow may include a single joint
to accommodate only angular misalignment between shafts,
or two joints to accommodate both angular and parallel misalignment.
Available in a variety of materials and configurations,
rubber bellows are use din applications including motor vehicles, conveyors, medical
and optical devices, forestry and mining equipment, robotics
and space exploration, and aeronautics, among others